Arcade Toys- Freeport, IL Cast Iron Toys by Arcade
Arcade toys have been well known for their durability and thick enamel paint.  They are known for their cast iron realism, and date back to pre World War II times.
Some of the best known Arcade toys is their lineup of Mack trucks, the C-Cab, post WWI toys that just keep surviving decades later.  The Mack lineup contained piston driven dump trucks, standard smaller manual dump trucks, and then specialty Arcade Macks like the COAL truck among others. (Let us know if you will be selling any).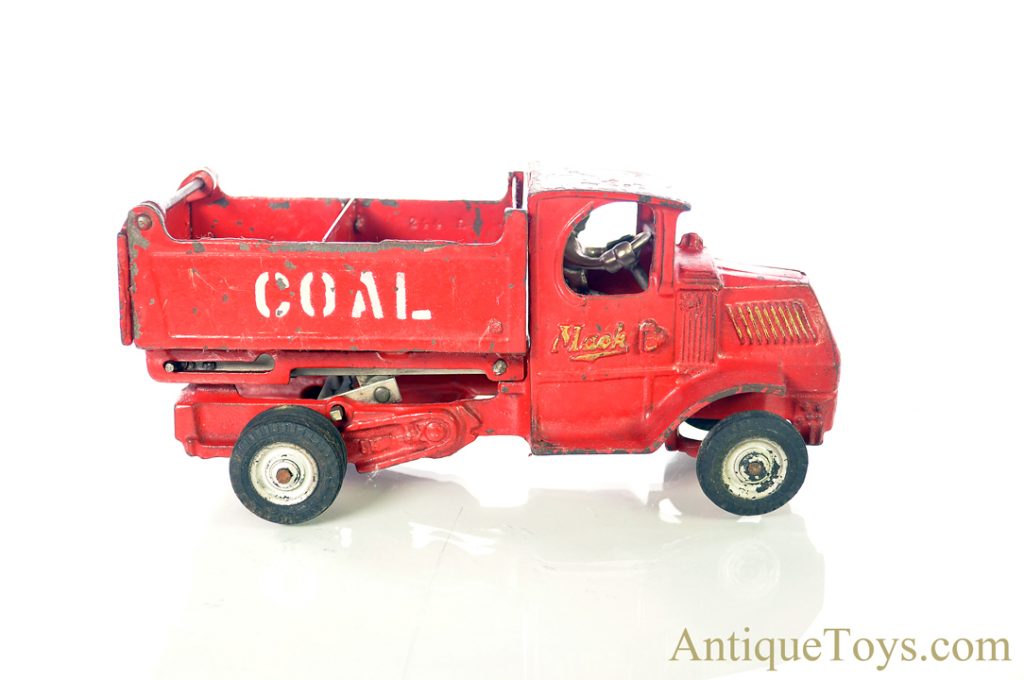 Then many collectors recognize their brilliance with the simple Arcade Taxi cabs, early ones painted in orange and black.  We find private taxi labels to whet collector appetites as well as odd paint colors.  -Brown and white is one such variation.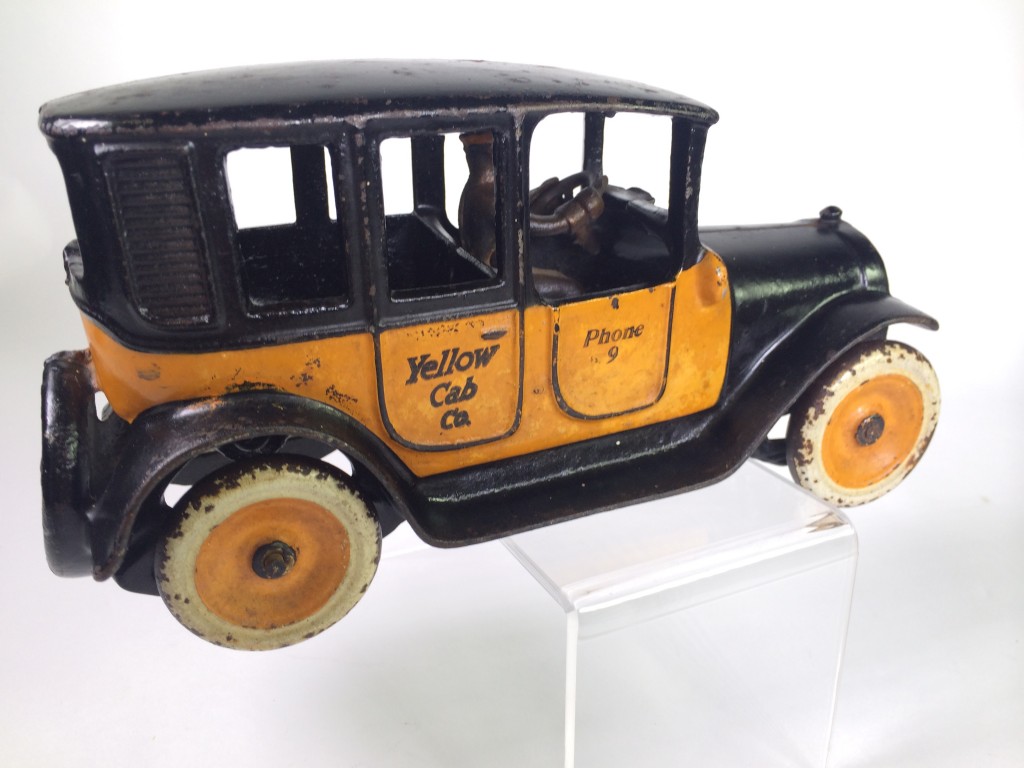 Finally, we note their brilliance with race cars.  Arcade Toys released some highly detailed racers as well as simple forms for budgets.  Below are some great cast iron car examples.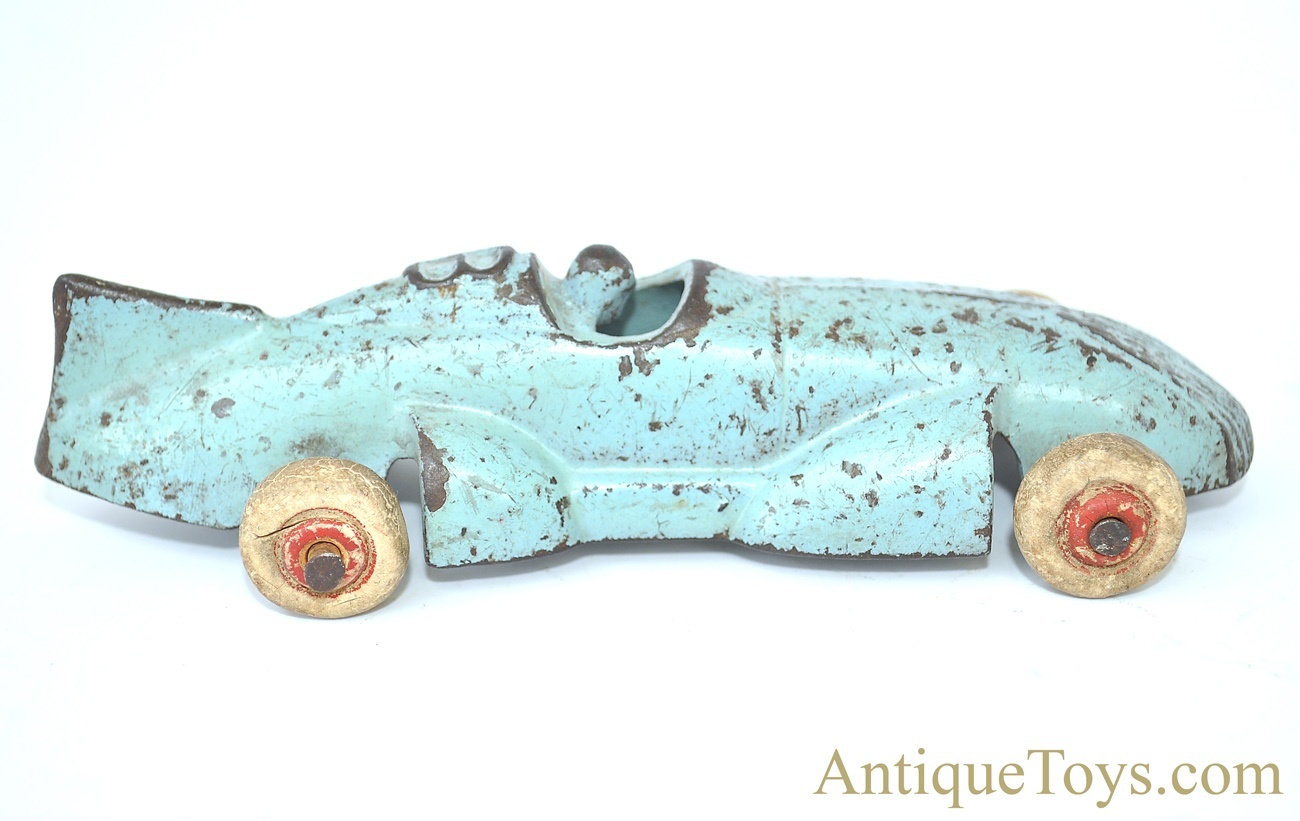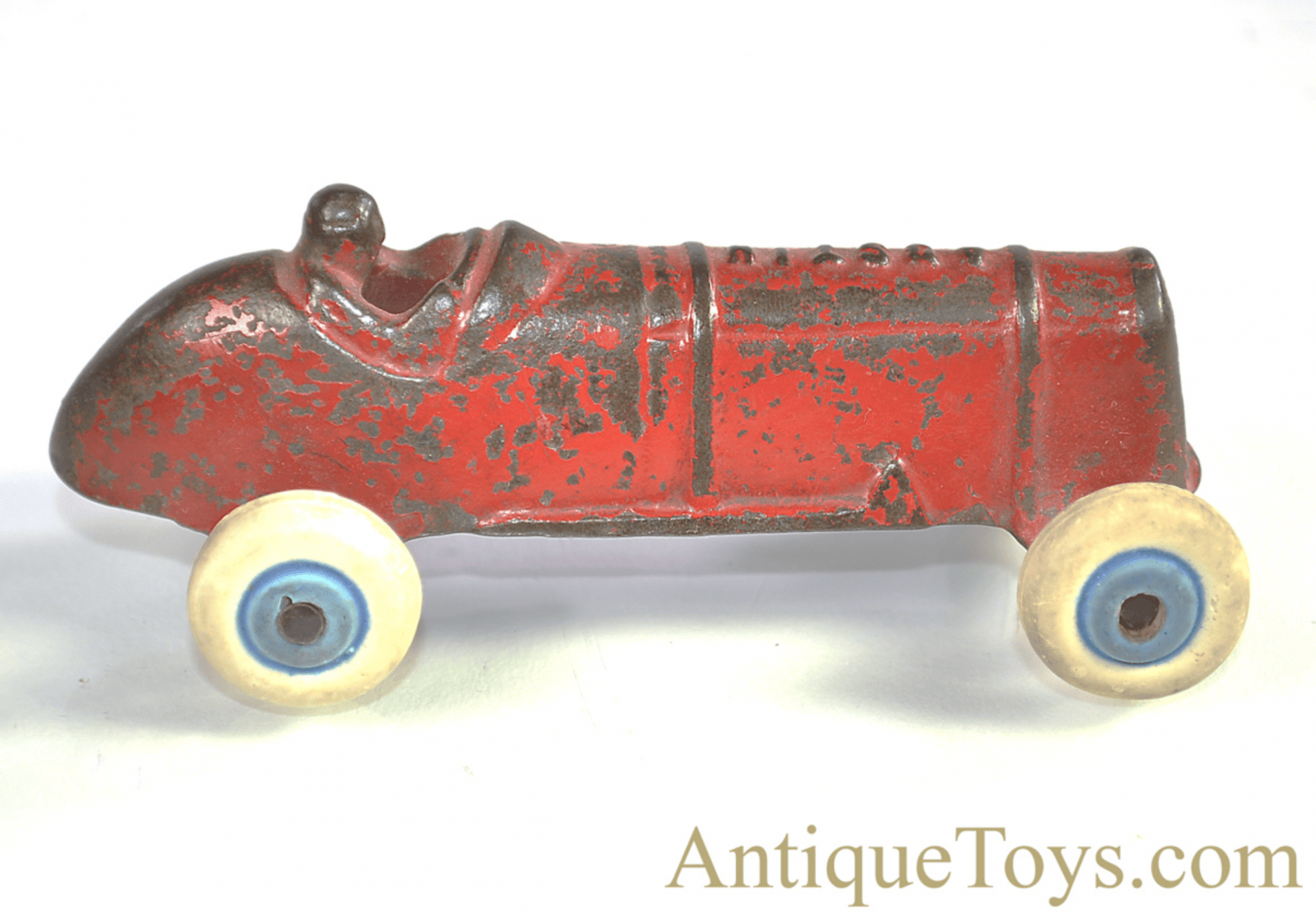 Arcade Mfg. Co. Freeport, Illinois
1868 – 1946
Founder: E.H. and Charles Morgan
Specialty: First made toys and coffee mills and then moved to a new site in 1893 (after fires, financial issues, and renaming from Novelty Iron Works).  Arcade toy catalogs appear to start at 1902.  As late as 1939, Arcade`s toy line included over 300 toy items. Yellow Cab was their first successful toy. Andy Gump in 348 and Chester Gump in His Pony Cart were other popular toys for collectors. Arcade also made toy banks, doll house furniture, and cast-iron penny toys.
Ed
PS  We are buying Arcade toys for our collector friends.  They have a want list, so be sure to keep us in mind for Arcade company cast iron toys.