Buying Antique Toys and Antique Toy Collections. We Buy Old Toys. Sell My Old Toys
Although we appreciate all antique toys, we are mostly seeking the rare and unusual antiques along with top condition toys. If it was fabulous when it was made, it will be fabulous today. Our antique collectors want your wonderful toys.
If you have rare toys, antique toys, or prototype toys, and you are wanting to sell, then you've found the right place. We buy antique toys and offer a range of buying options, including in-person visits.  For instance we have flown out to locations, worked appraisals, made full or partial purchases, and helped estates.  -This or just helped families sell an older collection when it was time to get funds.
Email us about your antique toys for sale, and please include pictures. We will do our best to place antique toys within our network to be cherished, just as the previous generations have.
Antique toys are what we LOVE – we're EXTREMELY passionate and pretty knowledgeable about these time capsules of history.
Ed
We are only buying vintage toys from 1930 and older.*
* We can buy some 1940's to 1970's toys when they are part of a large vintage collection.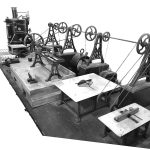 Sell my old toys….