Cast Iron Race Car Wanted- Vindex #2 Race Car
Vindex #2 Race Car
Our collector friend has been to the races, owned a few car toys in his life, and is now in search for the Vindex #2 Race Car. Can you help us find one of these larger cast iron American race cars?
If you are not a toy collector, the name Vindex may not mean anything. So ignore the name; it is the #2 race car that tends to come with rubber tires and chromed spoked rims. It has headers on it like a 16 cylinder race car, a fin, and then driver. It is about 11″ long and may also be known as the Speed Demon toy.
There tend to be three hood ornaments/engine air inlets and an embossed number on the outside.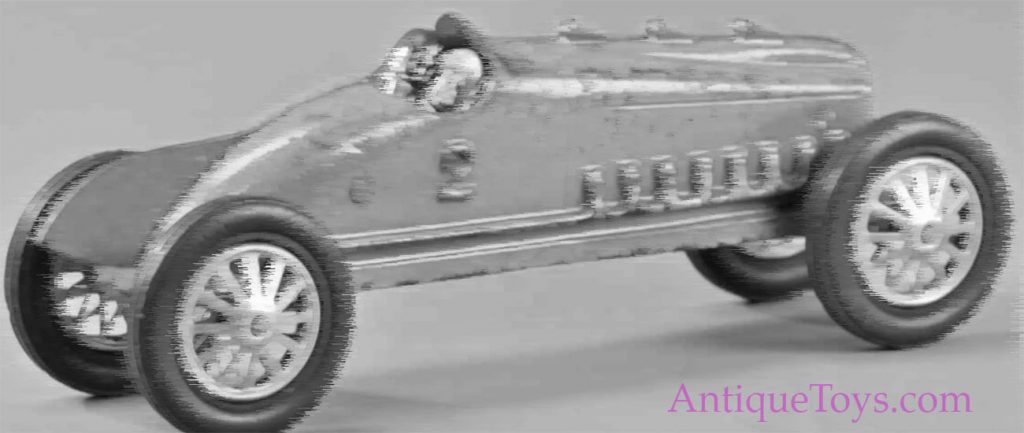 Colors tend to be red, though we believe we have seen a green one in the past. Highlights are often gold paint for the high points on the Vindex race car.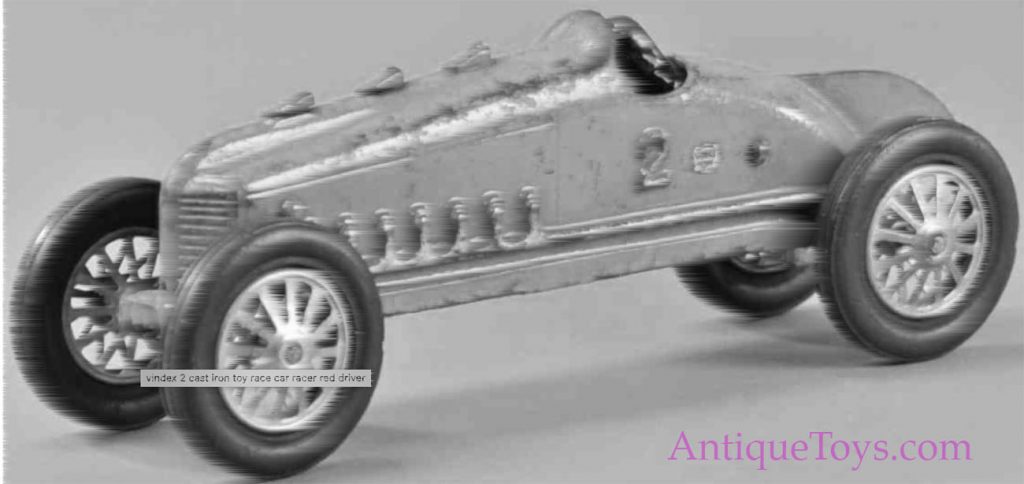 Very strong prices paid for the top condition toys. -More if you have the box. -More if it comes with a unicorn……
Thanks for the Toy Networking!
Ed