Well we survived and thrived after another Chicago Toy show!  It was a treat and the main show attendance was great!
As a start we waded through the Sprit Airlines gauntlet.  Suffice it to say, we do not recommend Spirit.  Up-charges, non-adjustable seats, and service were sub-par.
Getting back to toy discussions though, the hotel pre-show and fair grounds show were fun.  We truly enjoyed the people and meeting friends.
If you judge the pre-show at the Comfort Inn on figures, the sales were good.  -Not great, but good.  We sold some French windup vehicles, Schuco, and English toys on our Thursday.  Friday was more about finding a toy or two.  We purchased an exceptional car privately, and then a historic airline toy "mobile" from an Indiana company.
Saturday was set-up day at the Kane county fairgrounds and more dealer to dealer sales.  Some early-bird tickets buyers devoured another set of our toys; happily we sold off billable ballast for the return flight.  We enjoyed a visit from our museum buyers and national contacts.  Locals were good to us too.  Afterwards, our friend had us over for a curated visit.
Then Sunday was a whirlwind of younger buyers sprinkled with vintage toy collectors.  We judged there to be thousands and thousands of viewers, many in search of the latest 80's and 90's toys.  It appeared that the weather brought in record attendance, but fewer buyers were after the pre-war toys than our earlier Comfort Inn pre-show.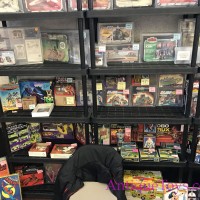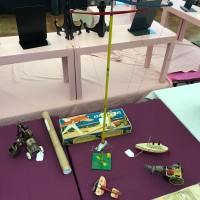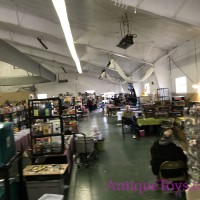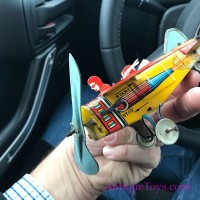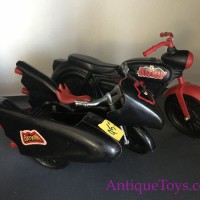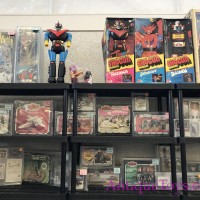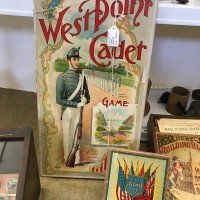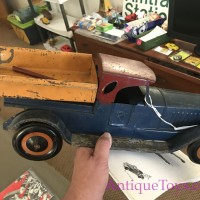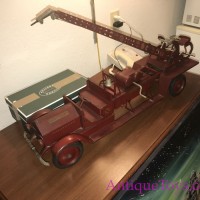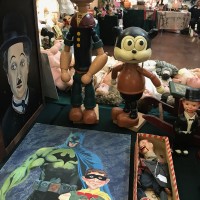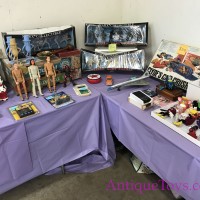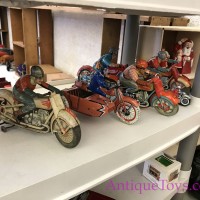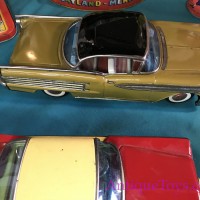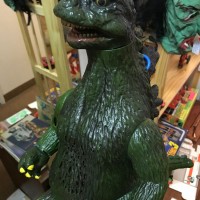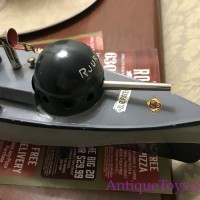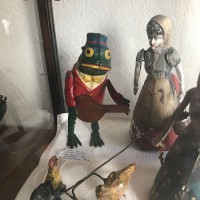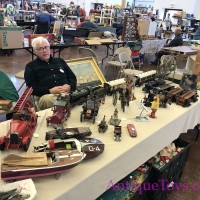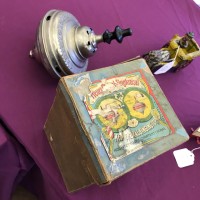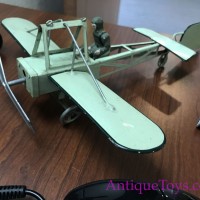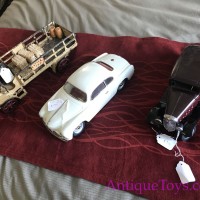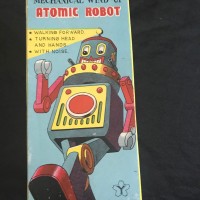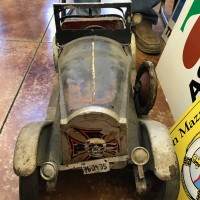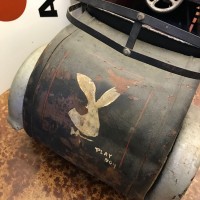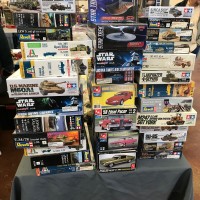 Thanks to Diane, Dale, Lou, Ken, Bruce, Myles, Elliot, Jarold, Rex, Paul, Sheldon, Randy, Sharon, and the countless friends and buyers we visited with.  See everyone next year or, better yet, soon by phone or video I-chat.
It is nice to be online, because that was an exhausting trip!  -Whew, now to enjoy the office showcases (already set-up) and deluxe food service!