Old Toy Trucks for Sale
We have the old toy trucks for sale!  There is a pattern that these work vehicles have a massive following and we happen to love toy trucks too!  Below are some photos to show trucks that we have or have sold recently.  We are always looking to buy or consign old toy trucks so contact us and network at toys@antiquetoys.com or the phone number above.
We have had great luck "adopting out" or selling cast iron trucks as of late and then had a very strong demand for pressed steel trucks.  Old Buddy L pressed steel trucks are a favorite of our buyers as are rare Keystone steel trucks and even Kelmet (really old c-cab and open cab truck toys).
For the moment there is less demand for our white metal, or more current diecast trucks but it is only a matter of time.  For now we are sticking to cast iron trucks by Arcade and Hubley as well as pressed steel toy trucks.
Please enjoy the photos and contact us if we can help!  727 777-4206.  We buy and sell old Toy Trucks (and adopt out with love).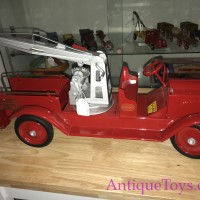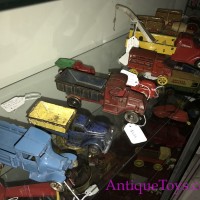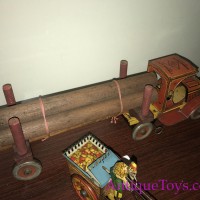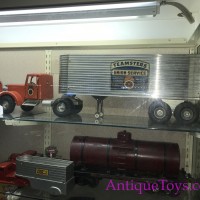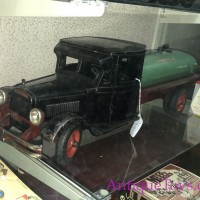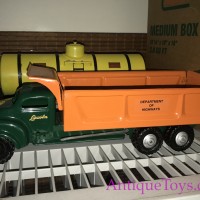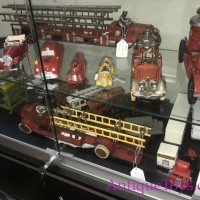 Ed
'The Toy Guy'
P.S. Some of the best antique toy trucks are those made in France and Germany with tin.  We love those hand painted old trucks with windups.  A few examples used steam to work.  Contact us if you have some for sale; we'd love to curate them!