Palm Beach and Miami Toy shows & Recap
Writing to you in the shadow of another three cases worth of toys, it occurs to me that we don't have time for the article.  This is precisely why we need to do a recap, to explain how many great toys are out there at shows!
The new Miami venue was a pleasure and the event was housed within a banquet hall location.  It was a perfect parking lot for dealers to pull into and for visitors.  The showing was good and we had a great time speaking with the toy dealers ahead of time.  Post-hurricane, the attendance was good if not very good for a new venue.
There was a strong assortment of Japanese windup toys, as well as earlier American toys that had a form of movement and action.  There was also a large showing from the Dinky, Corgi, and HotWheels contingent in attendance.
Quite a bit of AntiqueToys.com  inventory sold this show for us.  You will find a good amount of turnover, and then we took the opportunity to buy rarities for the site.  Updates will come soon.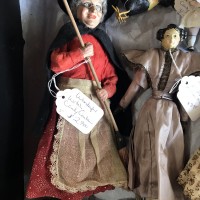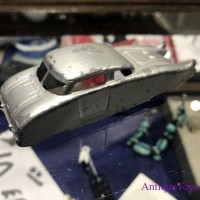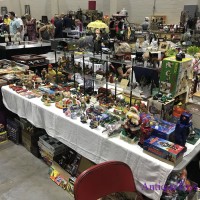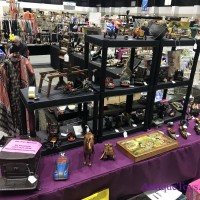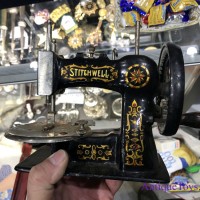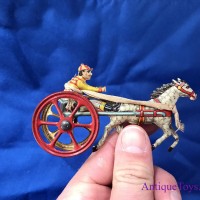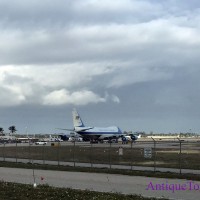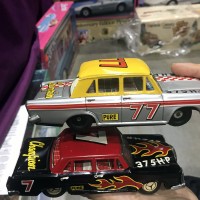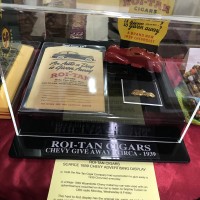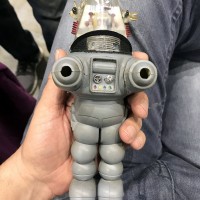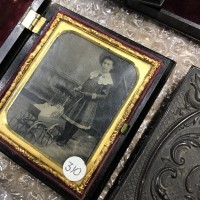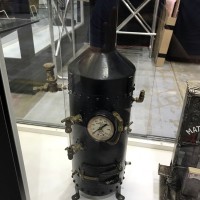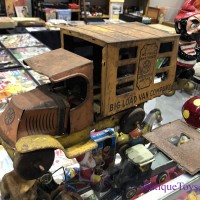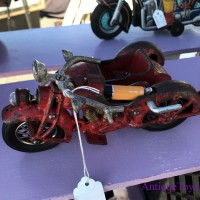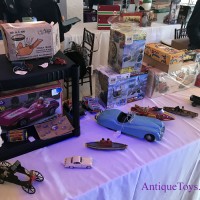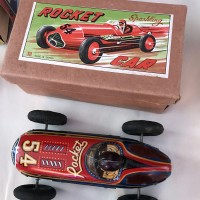 Finally our Palm Beach show was a hit for meeting people.  Scott Smiles of windup toy notoriety joined us.  Then President Trump was in town but didn't slum it at the Fair Ground Antique Event.  There were many buyers, but most were looking for a deal or the main draw of jewelry.   We still had a dynamite turnout and met some great visitors from the Northeast & local faces.   Our hope is to drum up consistent friends, buyers, and sellers to meet us in future years.  It was a great pleasure seeing all the other dealers before the show and sharing stories.
Thanks to everyone we met up with and we appreciate all the purchase as well as trades.  We will have to do this South Florida show circuit again next year.  -Now off to cataloging and posting new inventory!
Ed