St. Petersburg Toys Store- Old, vintage and Antique Toys for Sale in St Pete, FL
St. Petersburg Toy Store- Old, vintage and Antique Toys for Sale in St Pete, FL
Stating the not-so-obvious, AntiqueToys.com is located on the West coast of Florida and has a brick and mortar toy store presence.   Toys featured on this site can be reviewed in person.  We sell old toys, vintage toys, and antique toys in nearby antique malls at by appointment. Everyone can visit us at our two Florida locations.
Our toy store as at either of these two Florida locations:
(now consolidated to Sarasota )St. Petersburg Toy store within Antique Marketplace-AntiqueToys.com  
Consolidated now to Sarasota Stored
Phone: (727) 777-4206
New Sarasota County Toy Store location  for AntiqueToys.com
Our new Sarasota County location began August 2018.  It will be a "by appointment only" location with tons of toys and loads of glass cases; high end items that are or will be featured on our site www.AntiqueToys.com .  This location can be visited by calling 727 777-4206 .  Specifically the toys will be in the Laurel Road area off of I-75.
Additional toys can be seen and are in secure storage locations.  So if you are in the are, want to see specific toys in person, or have questions feel free to call.  The internet helps us meet people, but our preference is to know collectors on a first name basis and meet in person.
Happy toy collecting and see  you in person soon!
-Ed & staff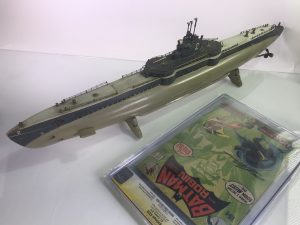 St. Petersburg Florida toy store with antique, vintage, old, and rare toys.